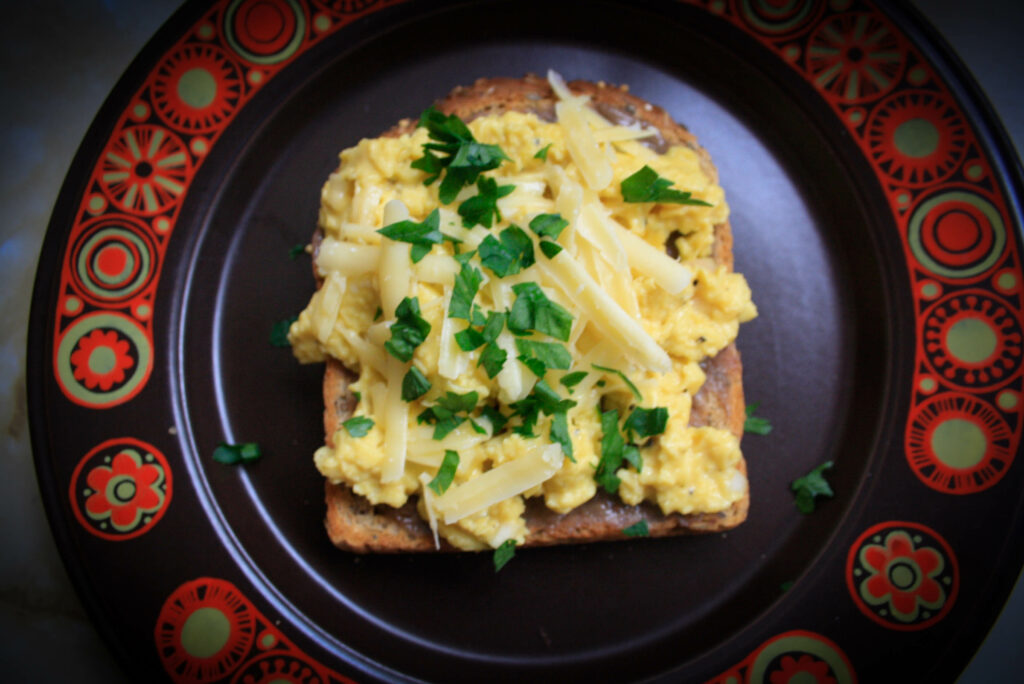 Eggs Buckingham
Allow one egg to each person that is to be served. Cut either a dry or a Virginia ham into very thin slices; allow one thin square to each person. Toast squares of bread, remove the crust. Broil the ham quickly; put each square of ham on a square of toast, put on top a poached egg, dust lightly with pepper and send to the table.
Eggs à la regence
6 eggs 1/2 cupful of chopped cold cooked ham 1 grated onion 1/2 can of chopped mushrooms 2 tablespoonfuls of butter 2 tablespoonfuls of flour 1/2 pint of chicken stock 1/2 teaspoonful of salt 1 saltspoonful of pepper
Stand the ham over hot water until thoroughly heated. Rub the butter and flour together, add the stock, stir until boiling, add the mushrooms, sliced, the salt, pepper and the onion; stand this over hot water while you poach the eggs. Dish the eggs, cover them with the sauce, strained, and cover with the chopped ham. Garnish the dish with mashed potatoes or boiled rice, and send at once to the table.
Eggs Zanzibar
1 small egg plant 1 thin slice of ham 6 eggs 2 tablespoonfuls of sherry 2 tablespoonfuls of tomato catsup 2 level tablespoonfuls of butter 1 dash of pepper
Cut the egg plant into slices, season it with salt and pepper, dip in egg and bread crumbs and fry carefully in deep hot fat; put this on brown paper in the oven to dry. Broil the ham, cut it into squares sufficiently small to go neatly on top of each slice of egg plant. Poach the eggs, and heat the other ingredients for the sauce. Dish the egg plant on a platter, put on the ham, and on each piece of ham an egg; baste with sauce and send to the table.