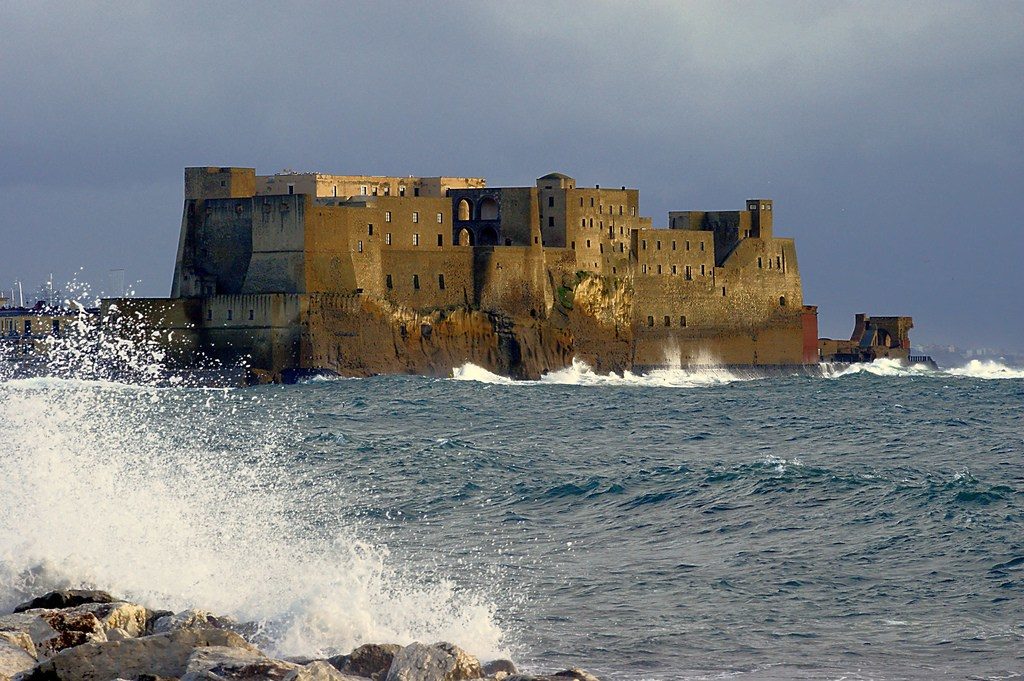 Around the year 492, a monastery was founded in the Bay of Naples on the island of Megaride. This tiny speck of land was the site where Greek colonists from Cumae first settled. In the first century BC a magnificent Roman villa was built there by Lucius Licinius Lucullus (118-57/56 BC), a Roman consul and successful general. His name long remained attached to the complex: after it was fortified in the fifth century AD, it was known as the Castellum Lucullanum. One of its most famous residents was Romulus Augustulus, the last emperor of the Western Roman empire before it collapsed. He was exiled there after his deposition in 476.
Today the fortification is called Castel dell'Ovo or "Egg Castle". This unusual appellation refers to a legend that the Roman poet Virgil put a magical egg in the foundations of the castle. If it had broken, the structure would have collapsed, which would have spelled disaster for the city of Naples. If you are wondering why a poet would have magical eggs in his possession, that all has to do with Virgil's Fourth Eclogue. Written around 42 BC, the poem speaks of the birth of a savior who will rule the world.
Only favour the child who's born, pure Lucina, under whom the first race of iron shall end, and a golden race rise up throughout the world: now your Apollo reigns.